Took place the second show of the Med Talks
The Med Talks are a series of talkshows that aim to highlight current issues around important topics such as gender equality, climate change and solidarity mobility.
At the second meeting, participants discussed the topic: ARTivism.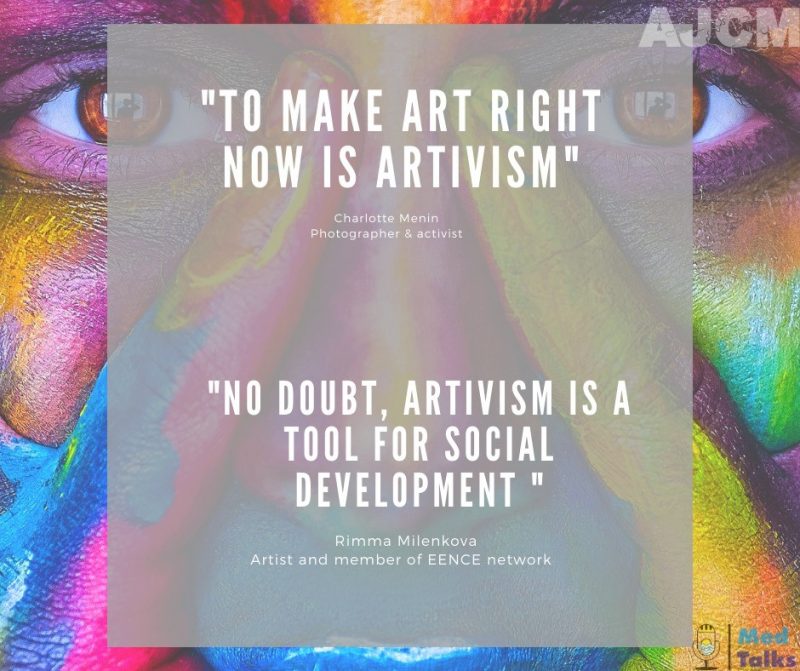 There were speakers from France, Spain, Ukraine, Armenia and Montenegro.
These are photographer Charlotte Menin, an artist and member of EENCE (Eastern European Network for Citizenship Education) Rimma Milenkova and actor Filip Cukovic, who will present their experiences and testimonies on this subject from Ukraine, Montenegro and France.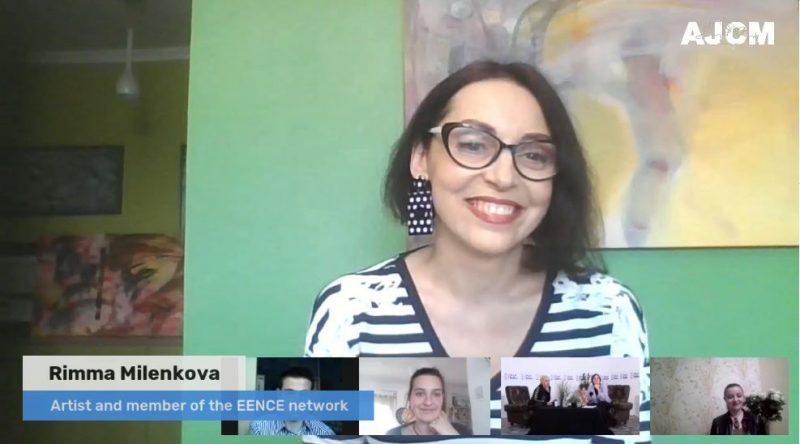 Together they shared their perceptions on Artivism and the impact of this movement in our society.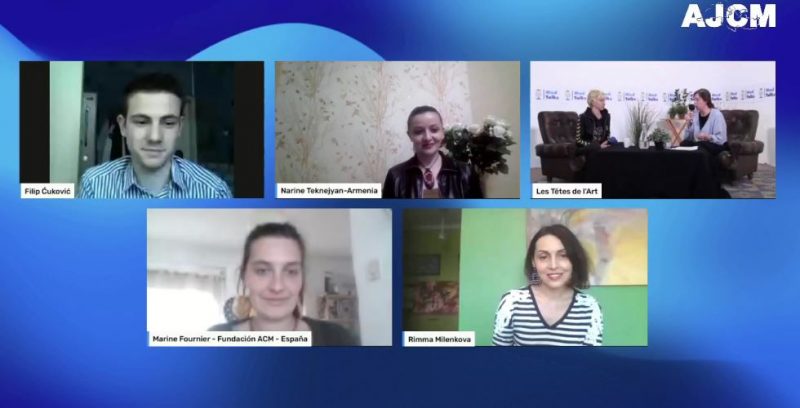 The topic was discussed with co organisers Marine from the Fundación ACM Asamblea de Ciudadanos y Ciudadanas del Mediterráneo and Narine Youth is Power NGO.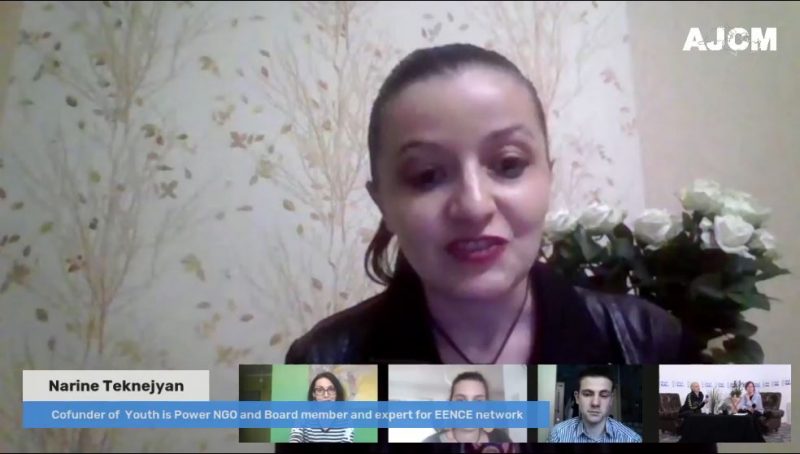 See also:
The Assembly of Young Citizens of the Mediterranean (AJCM) invites you to Med Talks