Women's rights and human rights in the age of the pandemic: see the recording of the first EENCE:Club discussion
Has COVID-19 affected women more than men, and what is the impact of the pandemic on gender equality and women's issues? What lessons have been learned by women's rights and gender equality activists and activists, and what can we focus on now?
The first discussion within the new program of our Network EENCE:Club was devoted to finding answers to these and other questions, held on June 12.
Kerry Thornhill (Great Britain), Katerina Khodicka (Czech Republic), and Marina Korzh (Belarus/Georgia) took part in the online meeting moderated by Ani Kajoyan (Armenia).
Organizer Narine Taknejyan noted that first EENCE:Club Citizenship Education for SDG N5 (Women rights Human rights during COVID-19): From policy to practice; from challenges to opportunities was quite insightful and meaningful.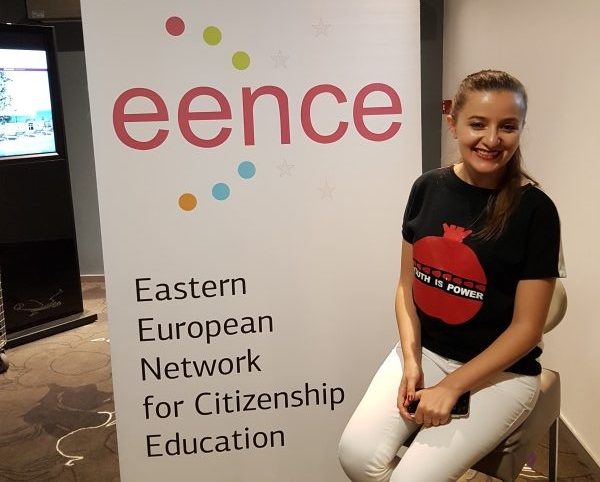 – More than 50 participants from EU, UK, Scandinavian countries, Eastern Partnership region, Balkans joined the online panel discussion. Our 3 speakers coming from the civil society and expert community from UK (Dr Rhian Keyse), Czech Republic (Katerina Hodická), Belarus/ Georgia (Maryna Korzh ) shared their personal, country and global experiences, were critical & reflective to the failures & learned lessons, exchange best practices and thought over challenges and about possible perspectives and solutions together.
Participants emphasized, it was useful to follow how speakers reflect on the main issues & topics on the agenda of women's rights movements in their country/ region (UK, Czeck republic and eastern Partnership Countries).
The audience was also interested in how much did the role of women in Belarus increase in reality from the way COVID-19 was addressed or rather unaddressed by Belarusian authorities.
The panel discussion brought into the center about the approaches about the areas where feminist movements are planning to invest their efforts in the nearest future and/or post-pandemic period.
– Of course 1 hour and 30 min is not enough to speak up about all issues, challenges and opportunities of women's agenda, – added Narine Taknejyan, – but still as the experts and audience stated such events are important to highlight the key points, approaches, perspectives as well as empower each other and think about possible solutions.
See the recording of the discussion.
Second panel Discussion EENCE:Club "Civic Education for SDGs N11. Cultural R/Evolution: Art and Civic Engagement" will be held on June 26 (12:00 Eastern European Time).