How art can make life in cities better? The second discussion EENCE:Club took place
The platform for conversation has become SDG N11 – Make cities and human settlements inclusive, safe, resilient and sustainable. The participants from, Germany, Poland, Sweden, Ukraine and EU discussed the topic "Cultural R/Evolution: Art & Civic Activism".
The speakers of the discussion were professionals from the art environment of different countries: Arsen Mehrabyan (Sweden), Volodymyr Nyankin (Ukraine) and Mila Ovsienko (Poland). They shared their views on how art can reconcile different communities in cities and make cities comfortable and safe to live in.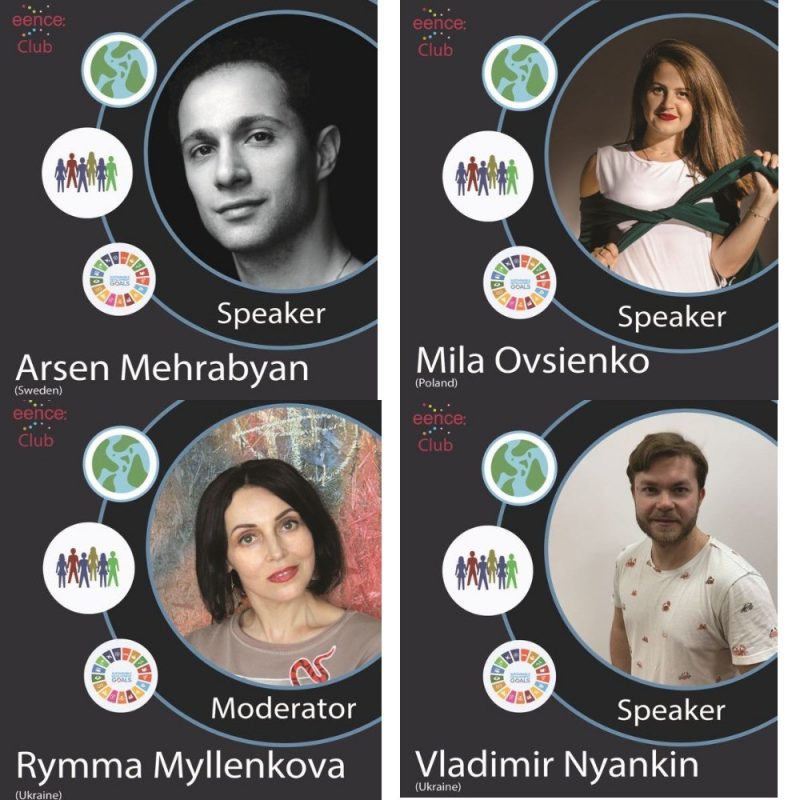 – People involved in education, culture and art are also urban actors who influence the humanity implicitely. That is why the speakers were invited to enlighten their opinion about how art can make cities and other settlements better, – the moderator Rymma Mylenkova noted.
The speakers gave their points of view on how art practices can serve for the sake of resilient, vital, free, democratic and ecological society-building with representation in an urban environment. They told about how they see the functions of art for communities.
The speakers also discussed, how to make art an efficient tool for social development; how to evaluate its impact on society; how to identify community needs and meet them through public art, and how to make art an effective tool for social development.