The portrait of Professor Lutfi Zadeh decorated the wall of Mingachevir State University
The mural was created as part of the "Mural art" project at Mingachevir State University on the initiative of Education Hub. This is a symbol of quality education – one of the UN goals in the field of sustainable development.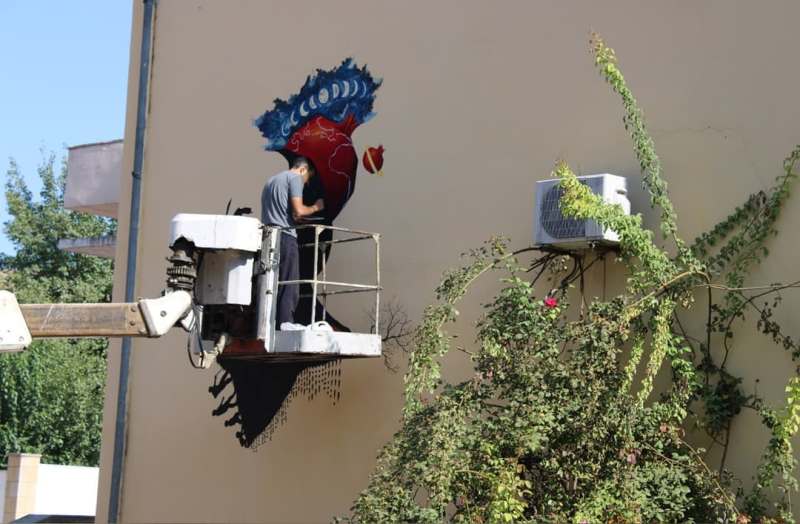 The joint project of the MSU, the Center for Youth and Career Development and the Eastern European Educational Network "Mural art" is dedicated to the 100th anniversary of the world-famous Azerbaijani scientist, researcher of artificial intelligence, professor of computer science at the University of Berkeley in California Lutfi Rahim oglu Aleskerzade (Lutfi Zadeh).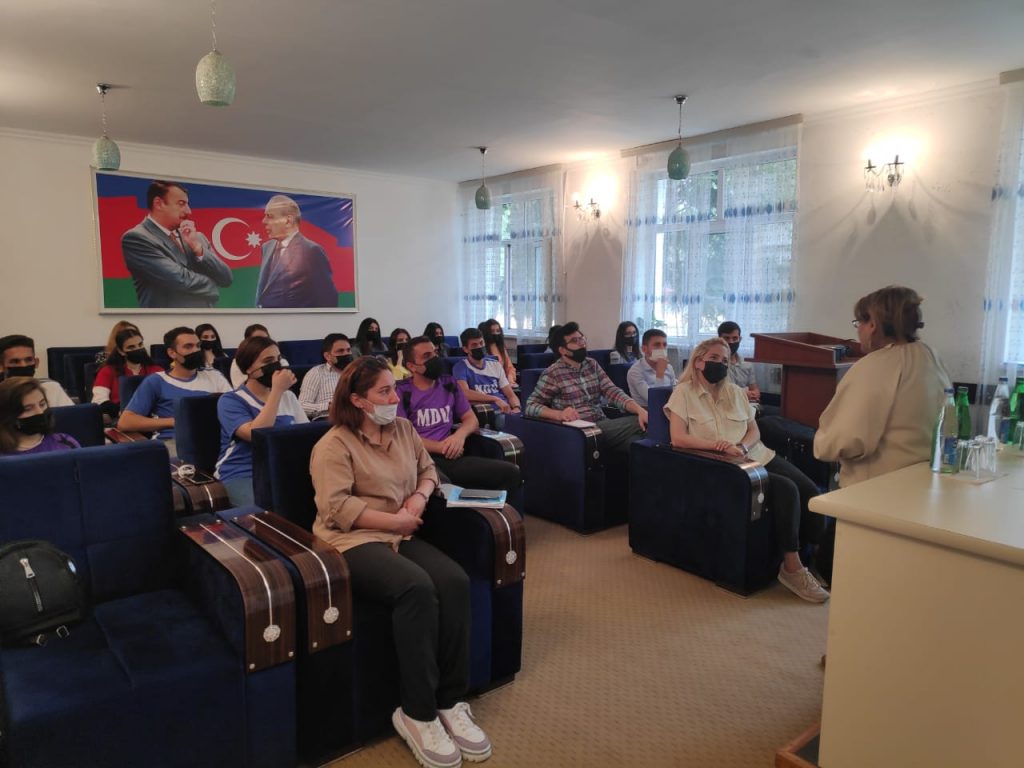 – We organised discussions in the three regions: Lenkoran, Mingechevir and Barda, – Gulnara Ismailova, Social entrepreneur, co-founder of Education HUB in Azerbaijan, Chairman of the Working Group on Social Entrepreneurship and Innovation EENCE told. – We discussed UN SD goals, especially SDG #4, importance of and accessibility of education in Azerbaijan. We discussed that the topic is very actual and mural can be an attractive tool to promote education to the country. After different meetings we made an agreement with Mingechevir State University that the mural will be designed at MSU building.
In addition to the image of Lutfi Zadeh on the wall, you can see the theory of fuzzy logic, as well as a number of philosophical illustrations reflecting the importance of education for all-round development, lifelong learning, creativity and perfection.
The project "Make it Visible" is aimed at encouraging, strengthening the interest and motivation of young people, promoting innovation and creativity among them through wall paintings.
See another mural that appeared on the building of Sumy State University (Ukraine).