Global partnership as the engine of inclusive, peaceful and sustainable societies: spotlights from Ukraine, Armenia, Poland, Germany
This is the topic of the next meeting of the EENCE:Club, which will be held on October 16. As the discussion unfolds around SDG goals 16 and 17, the speakers are going to highlight the importance of international partnership, why and how to build partnership in the CE field, give practical examples and valuable resources on global partnership based on their experience as well as share esteemed practical approaches on how to build and maintain an inclusive, peaceful and sustainable society with the help of CE. 
Working language: English
Date and Time: 12:00 CEST, October 16th.
FB event: https://www.facebook.com/events/398418048543673
Register: https://us02web.zoom.us/meeting/register/tZUpcOusrT4sH9cHHge_HD0HsvV9jMVGoFuF
Welcome speech:
GI: Hannah Brennhausser, Head of the Eastern Partnership Program, Goethe-Institut Ukraine
EENCE: Kristine Kandelaki, member of EENCE Coordination Council
Speakers:
➡ Stefan Henkel (Germany)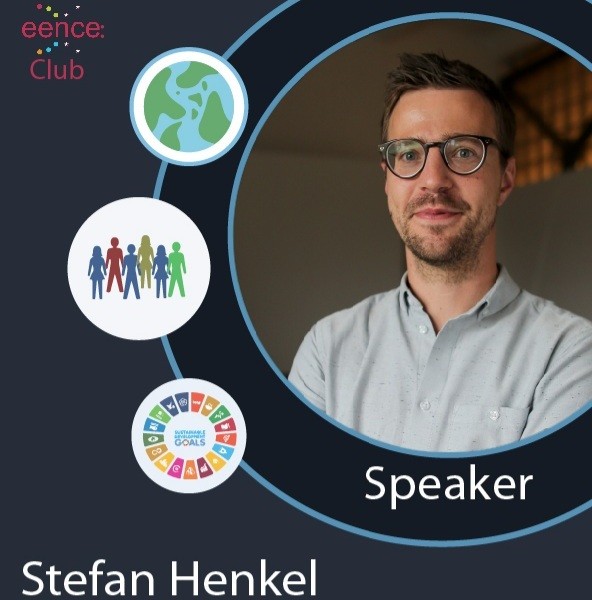 Since 2013 Stefan Henkel has been designing projects at the intersection of academia and civil society, first at Wissenschaftskolleg Greifswald and from 2015 on at the European University Viadrina, Frankfurt (Oder). Inter alia, these projects include the summer school "Viadrinicum" and the advanced training for professionals "Ukraine Calling", which focus on the countries of the Eastern Partnership and the Weimar Triangle. His special interest lies in forms of mutual learning and dialogical knowledge transfer between diverse actors for a holistic understanding of current societal questions.
➡ Anna Galas-Kosil (Poland)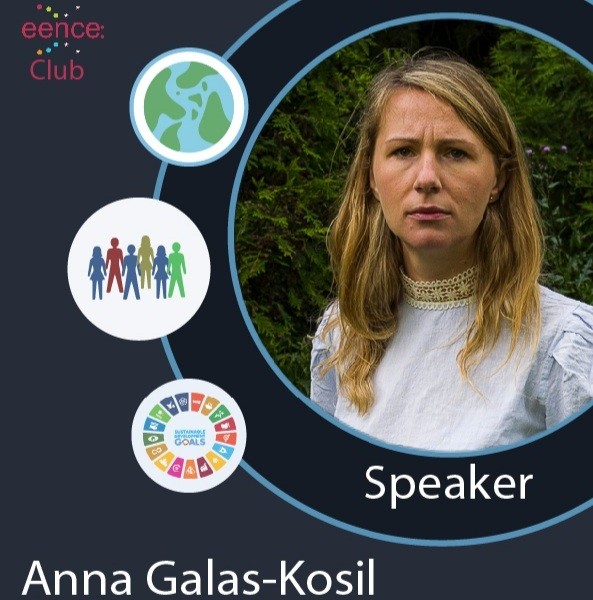 Curator at the Biennale Warszawa. She is a graduate of the Department of Theatre Studies at The Aleksander Zelwerowicz National Academy of Dramatic Art in Warsaw and graduate of the prestigious programme for culture managers European Diploma in Cultural Project Management. Until the end of 2017 she managed the department of international cooperation in the Zbigniew Raszewski Theatre Institute in Warsaw. In 2015–2020 she was President of the international "On The Move" network involved in issues of mobility in the cultural sector. She collaborated with various performing art and visual art artists among others with Paweł Wodziński, Marta Górnicka, Dima Levytskyi, Marwa Arsanios Jonas Staal. Recently, she has curated a project "Edible City Warsaw" about alternatives for today's dominant model of industrial agriculture.
➡ Alona Karavai (Ukraine)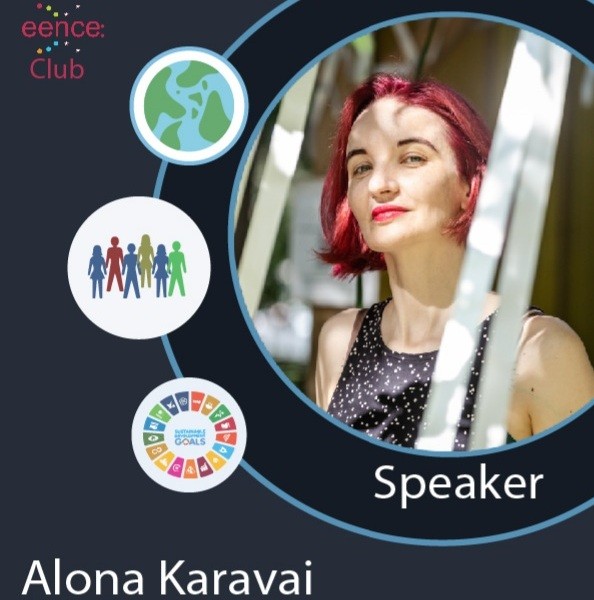 Alona Karavai is the co-founder of Insha Osvita, co-founder and managing partner of the agency Proto Ptoduckiia, co-developer of horizontal school in MitOst, co-founder of social enterprises Khata-Maysternya, social investor at Urban Space 500, co-founder of gallery and project space Asortymentna kimnata, co-organizer of Porto Franko festival. Has studied organisational development in TU Kaiserslautern. Professional interests are facilitation, organisational development, non-formal education and educational products, cultural management, visual art and music. Co-author of several publications and handbooks for non-formal education.
➡ Tatevik Hakobyan (Armenia)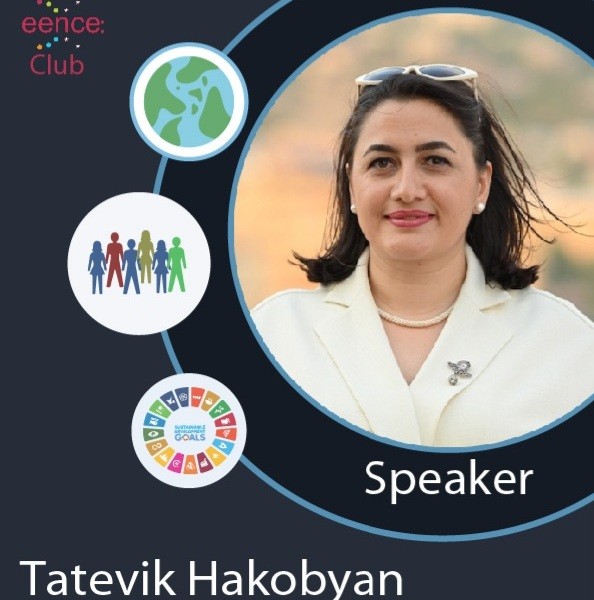 Tatevik Hakobyan is the co-founder and Coordination Council member of the Eastern European Network for Citizenship Education (EENCE) which aims at promoting exchange and development of knowledge, skills and values on citizenship education in the region of Eastern Europe. Tatevik loves helping people, is highly motivated in teaching and training, has expertise in education and pedagogy, and a profound background of working in non-formal and formal fields. She is the Executive Director of "Women's Republican Council" NGO in Armenia.
Moderator:
➡ Anush Mkrtchyan (Armenia)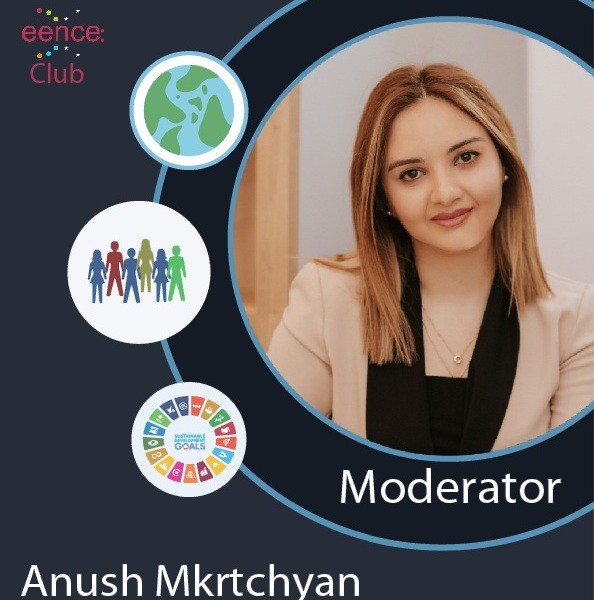 Anush Mkrtchyan is a Language and Communications trainer with 9 years of teaching experience both in formal and non-formal contexts. Anush has been involved in higher education management since 2011. Her expertise lies in intercultural communication, training and development. She is interested in adult learning, teaching and learning theories, course design and development.
Anush has participated in a number of international conferences (as a speaker, moderator and participant), including the NECE conferences. She has been involved in the activities of the EENCE since its establishment, 2015.
The project "EENCE:Club " aims at promoting the democratic development and citizenship education through creation of space for public debates and experience sharing. All EENCE:Clubs topics are focused on UN Sustainable Development Goals (SDGs).
The project is supported by the Federal Agency for Civic Education (Bundeszentrale für politische Bildung/bpb) using funds appropriated by the Federal Foreign Office, Germany.