"The Young Citizen's Diary" Case Study International Competition
In 2021 EENCE working group "Civic Education in Formal Education" organized international case study competition "The Young Citizen's Diary!".
There are 110 wonderful Case Studies from Armenia, Georgia, Belarus, Ukraine, Moldova and Russia.
Participants were from 13 to 30 years old enthusiasts who try to bring positive changes in their local communities.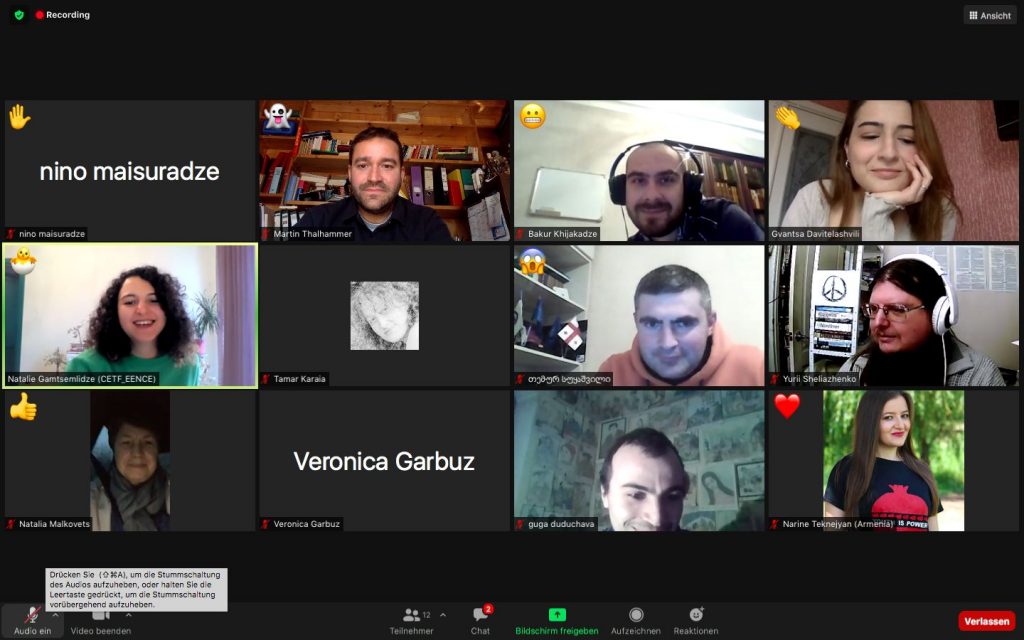 Majority of Armenian Case Studies were in the framework of the following topics:
– importance of peace
– war and peace
– humanity
– bulling at schools toward ethnic minorities, IDPs etc.
As a result the project realized 6 Online networking talks about national challenges of Citizenship Education within the formal sector with 50 participants (teachers, educators etc).
We invite you to get acquainted with the winners of the project!
Youth is Power NGO was a local coordinator from Armenia.
More photo's from the award ceremony here!
The competition is organized by the Eastern European Network for Citizenship Education (EENCE) with support of the Federal Foreign Office of Germany and the Federal Agency for Civic Education/ Bun-deszentrale für politische Bildung (bpb).