Building resilient civil societies and defending democracies in the EU and its Eastern neighbourhood
This was the name of the conference organized on November 28-30th, 2022 by WeChange platform.
Over 110 civil society actors from countries of the Eastern Partnership and the Weimar Triangle were participated at the event.
During the conference providers of citizenship education discussed the current challenges of our days and learn approaches for a better resilience of the civil society in the areas of crisis management, communication, and IT security.
The conference focus on the exchange on democratic values and freedoms as well as on free media and the fight against propaganda.
The conference addressed the global security situation and talk about how the current wars, crises, conflicts in Ukraine and the Eastern European countries will affect the liberal democracy and the global security order.
The conference was attended by members of EENCE Narine Teknejyan, Natalie Gamtselidze, Gulnara Ismailova and Nurana Mammedova.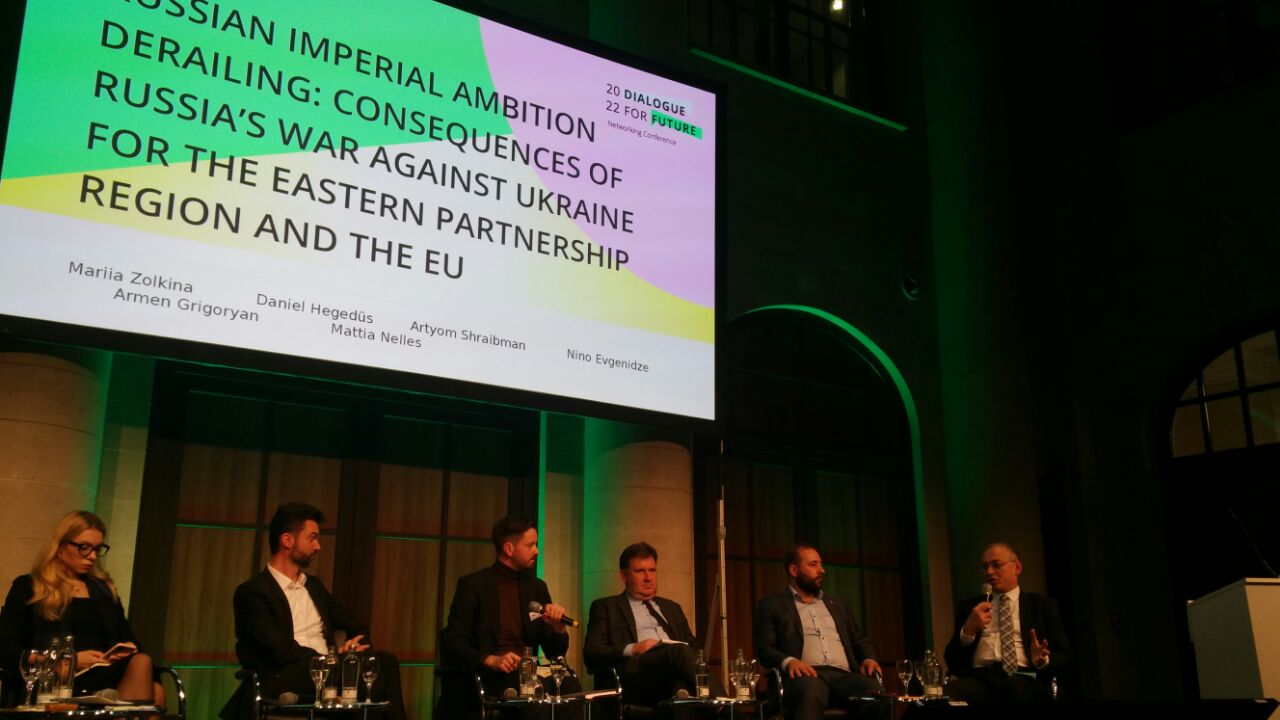 The conference is supported by the German Federal Foreign Office.