Citizen Education ideas competition: at the finish line
Already on 15th of May authors of the best project ideas will be defined. They will be offered to develop full project applications to get funding.
Open presentation of the ideas selected after "public" voting took place on 8th of May.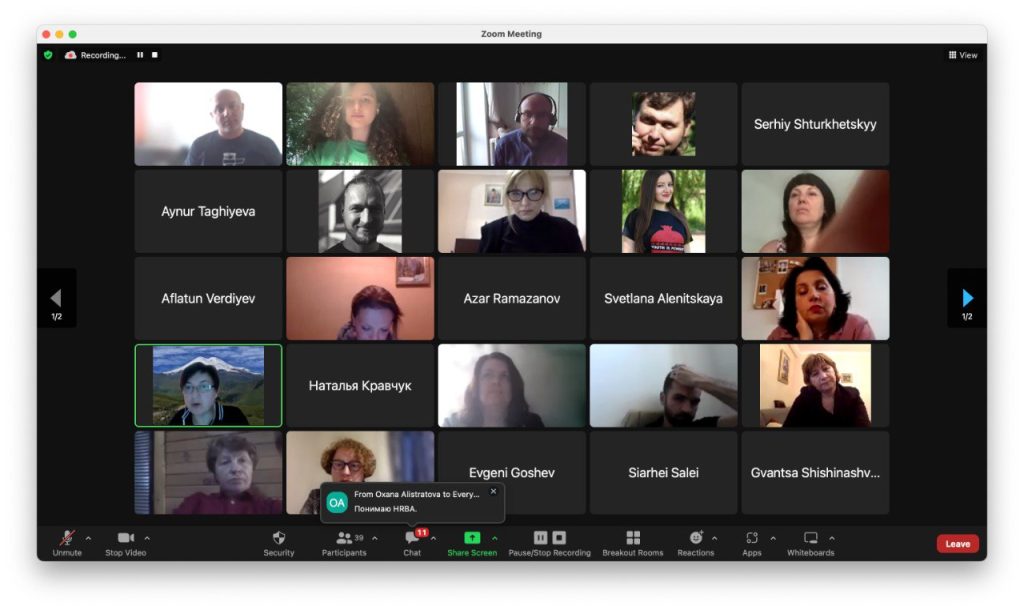 Authors of 11 selected ideas got opportunity to tell the audience about goals, content and expected results of their future projects, as well as answer on the questions by meeting participants.
Range of the presented ideas is wide: ecological education, development of the leadership skills, media literacy, historic memory, using of IT technologies for democracy, artificial intellect, education of the approach based on human rights and others.
Now EENCE Coordination Board, keeping in mind opinion of meeting participants, will make final list of the ideas to develop project application to get funding.
CE ideas competition was organized by Eastern-European Network for Citizenship Education.
Best ideas will be supported with anticipated support of German Foreign Office.