AJCM festival are coming up in June!
Being a co-organizer of the series of events within the whole Mediterranean countries Youth is Power NGO (Armenia) is ready & happy to announce: AJCM is back for the new edition of its Festival!
On the agenda, the outcome of the Speak Up campaign, international debates, online conferences, Med Talks, which promote the civic engagement of youth in the Mediterranean around issues related to the environment, equal opportunities and mobility.
And don't forget the simultaneous waste pick-up in the whole Mediterranean: the plogging challenge.
This challenge combines physical exercise and protection of the environment. As you may have guessed, the goal of this challenge is to cover the maximum number of kilometers in the Mediterranean and to collect the maximum amount of waste. Last year we covered 413 km, we collected 1673 kg of waste.
To do better this year, sign up here.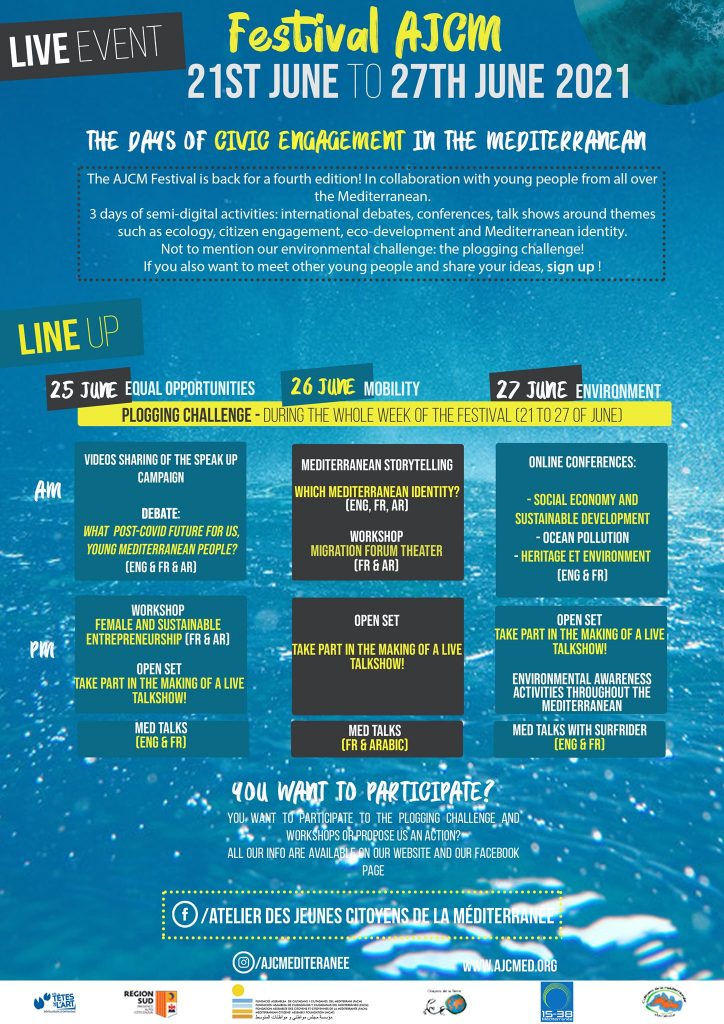 As for the other festival activities, we invite you to share your ideas online. The detailed program will be available very soon, and registration for participation will open on June 7th.