Cultural R/Evolution: The EENCE:Club project continues!
Second EENCE:Club panel discussion "Citizenship Education for SDG N11. Cultural R/Evolution: Art & Civic Activism" will take place 26 June (12:00 pm CEST).
The aims of meeting at having an essential discussion about the alternative and creative approaches toward citizenship education also emphasizing the role of modern approaches & instruments, including various expressions of Art in it.
Together with speakers coming from Sweden, Poland and Ukraine we organize a wide and open discussion which will show Art in its' broader sense (Posters, Street Art, Graffiti, Music, Dance, Theatre, Community Public Art, VideoArt etc).
Moreover, during the panel discussion certain key messages of citizenship education will be delivered and discussed, such as how culture and Art can activate and gather citizens around specific goal, raise the sense of responsible citizen, also lead to civic activism.
Working language: English.
Our speakers: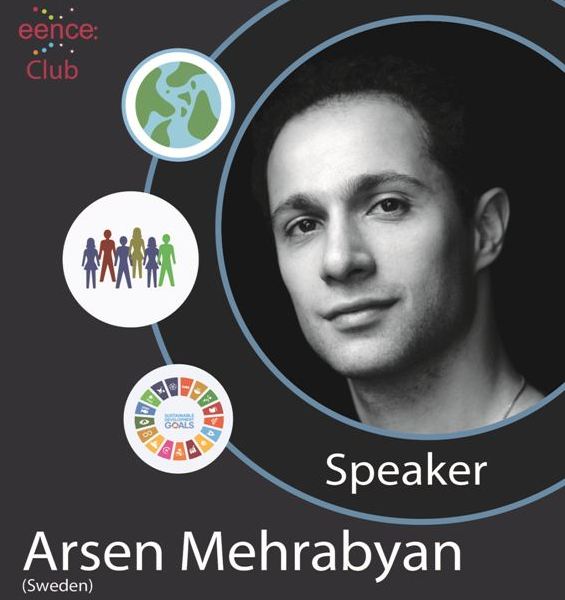 Arsen Mehrabyan (Sweden).
Ballet Master, Choreographer, Former Principal Dancer at Royal Swedish Ballet. Performing contemporary Art (dance), body language as a unique expression of an inner world, existing social problems etc. CEO at Forceful Feelings – the first Armenian mobile professional ballet company.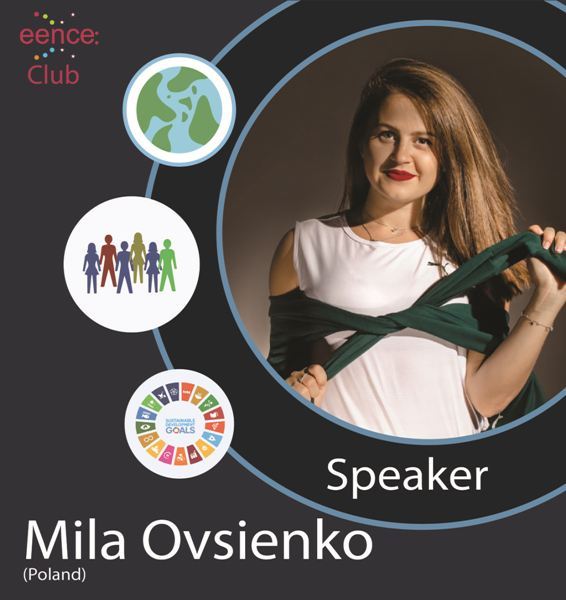 Mila Ovsienko (Poland).
Visual artist and photographer who uses media and digital technologies in her works. As a PHD student and teacher of Photography and Multimedia at the Faculty of Art of Kazimierz Pulaski University of Technology and Humanities in Radom (Poland), her interests go deeply to the cognitive aspects of art, especially how it affects the environment, perception, mindsets, habits in our daily life.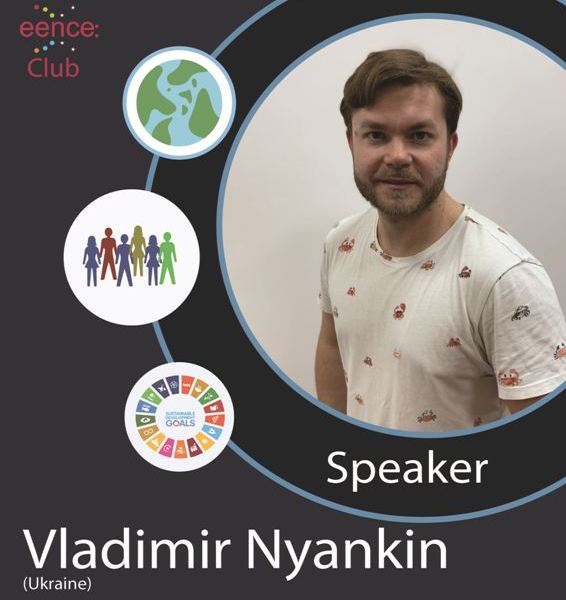 Vladimir Nyankin (Ukraine).
A singer, theatre actor, founder of "Family theatre of the Nyankins", organizer of International Theater Festival "Chekhov-Fest", organizer of East-Rock Festival, head of NGO "Art Khwylya"(Art Wave). In his career with his wife, Tatiana Nyankina, he popularizes art and makes it inclusive and accessible – for orphans, for people with disabilities and different origins. He is a journalist by his education, so tries to analyze society and spread the word about how to make it better.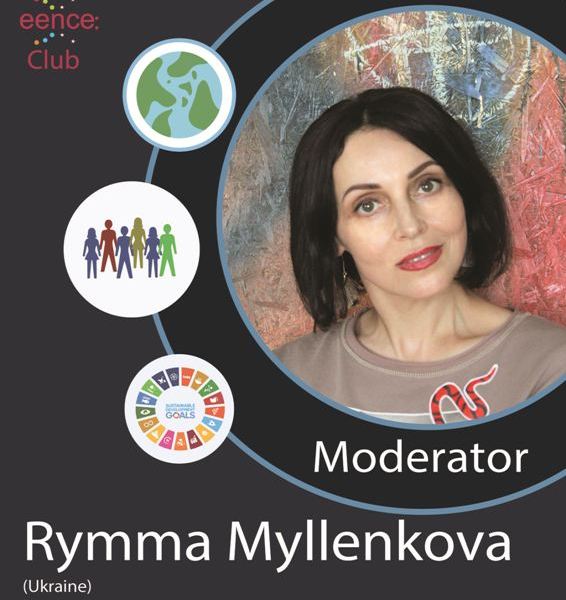 Moderator: Rymma Myllenkova (Ukraine).
Artist and art gallery "BureauArt" curator. She is also an associate professor at Sumy State University and an educational program's designer at Lifelong Learning Center. Leader at EENCE Working group "Art for Act", art curator of International poster competition devoted to civic education "The Art of Living Together". The focus of her attention is community public art as a tool for civic education.
The aims of EENCE:Club at promotion of democratic development and citizenship education through creation of space for public debates and experience sharing. All EENCE:Clubs themes focused on Sustainable Development Goals of UN (SDGs).
First EENCE:Club held 12 June and was dedicated to the topic "Citizenship Education for SDG N5 (Women rights Human rights during COVID-19): From policy to practice; from challenges to opportunities".
The project is supported by the Federal Agency for Civic Education (Bundeszentrale für politische Bildung/bpb) using funds appropriated by the Federal Foreign Office of Germany.
See also:
Summer and autumn promise to be hot: see how much is planned within the framework of EENCE