Make it Visible! The educational project on the Sustainable Development Goals has been completed
The EENCE working groups "Youth and Citizenship Education" and "Art for Art" together with partners from Russia, Azerbaijan, Armenia, Ukraine and Georgia organized the educational project "Make it Visible! Civic Education through Art Participation: focus SDGs".
Within the framework of the project, 15 online and offline educational events was held.
Interactive online meetings on the Sustainable Development Goals (SDGs) UN, active participation of young people in civic life, civic engagement, education of citizenship.
Coach: Narine Teknejyan (Armenia)
Interactive online workshops about the image of a person with disabilities in culture
Coach: Vyacheslav Kaigorodov (Russia)
An online workshop on visual culture in cities and offline meetings with local participants in each country prepared participants for an important practical part of the project – the creation of murals on the walls of the city based on the Sustainable Development Goals.
For example, a portrait of Professor Lutfi Zadeh decorated the wall of Mingechavir State University.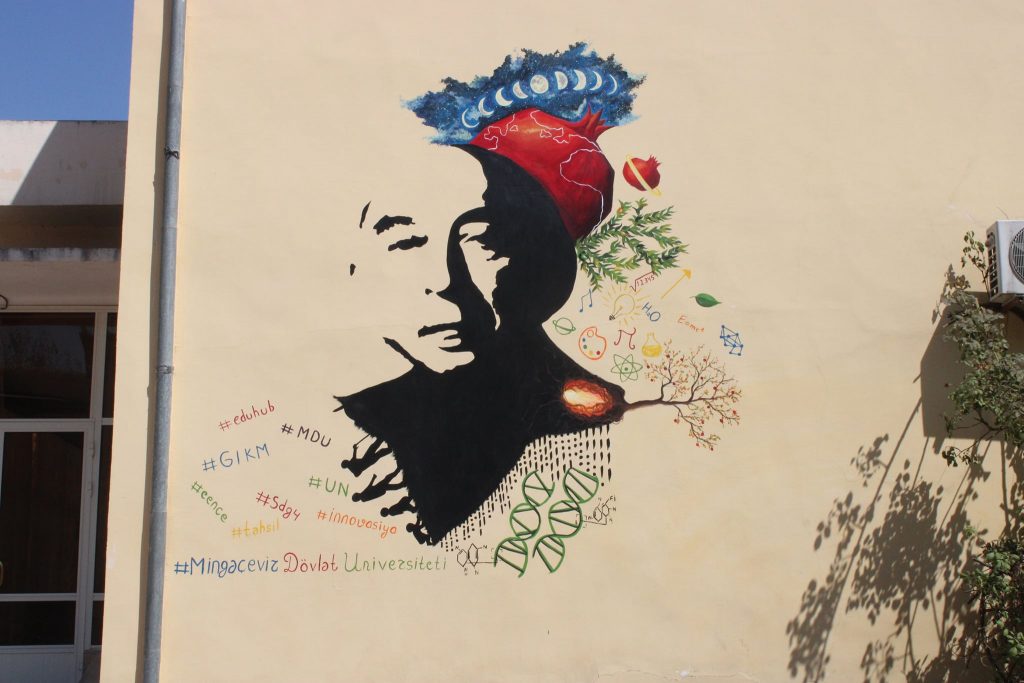 The mural on the theme "Inclusive society and socialization of disabled people" was created by participants from Russia.
A wounded heart, which at the same time is a metaphor for the planet, a group of different people, including those with features that stick together, and much more – appeared on the wall of the playground.
The mural in Sumy, Ukraine, symbolizes Goal No. 4: to provide inclusive and equitable quality education and to encourage lifelong learning opportunities for all.
Murals in Koti, Armenia, reflect SDG No. 11 Protection of Ecosystems, Environment, Sustainable Cities and Communities, SDG No.9 Innovation, Growth, SDG No.4 Quality Education and SDG No.17 Partnership to Achieve Goals.
One of the city walls was also decorated with a bright mural of participants from Georgia.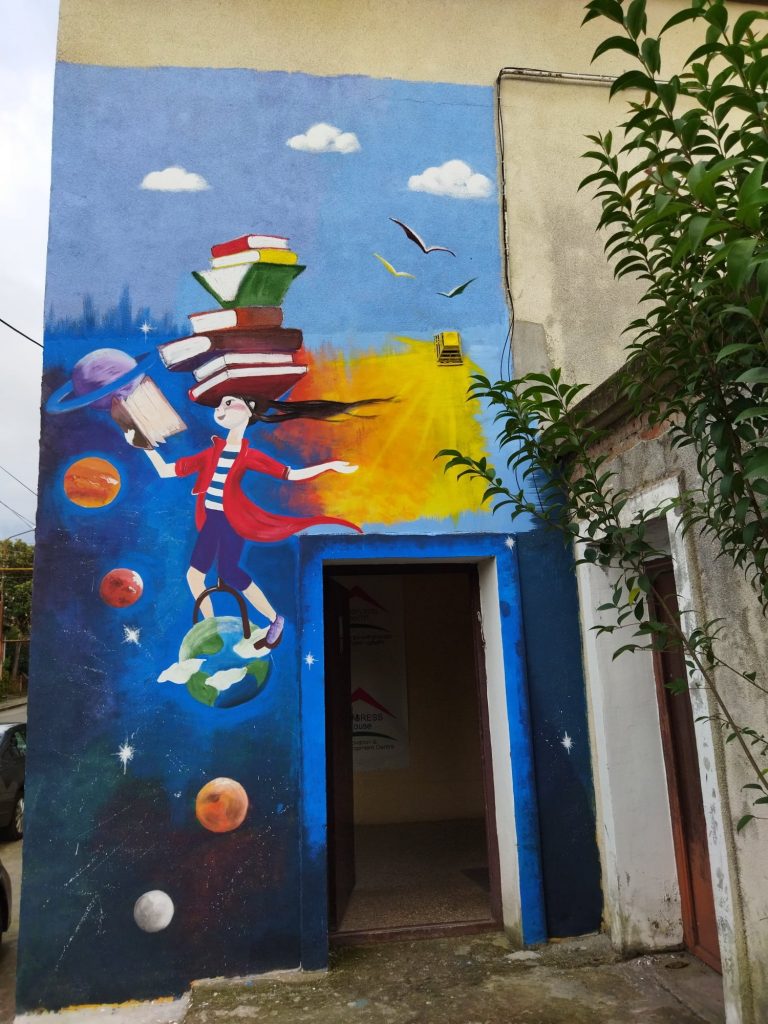 Rimma Milenkova (Ukraine), Narine Teknedjian (Armenia) and the country coordinators supervised the work of the participants.
The project ended with an online meeting with the entire team. Artists and participants received feedback and discussed future steps to implement the Sustainable Development Goals.
The project is supported by the Federal Agency for Civic Education (Bundeszentrale für politische Bildung) with funds from the Federal Foreign Office of Germany.