The EENCE Citizenship Education Forum will begin
More than 100 citizenship educators from different countries will gather in the capital of Moldova on October, 21 to discuss challenges and rethink the priorities of citizenship education in the Eastern Partnership region.
The Forum will begin with plenary presentations on the situation in the region and the role of citizenship educators.
High-ranking EU Adviser on confidence-building measures Kalman Mizej (Hungary) will talk about his vision of the geopolitical prospects of the Eastern Partnership region.
Tanya Hoggan-Kloubert (PhD, Associate Professor of Adult Education at the University of Augsburg (Germany), founder and CEO of the Association "German-Ukrainian Dialogue") and Chad Hoggan, Associate Professor of Adult Education and Lifelong Learning, University of North Carolina, USA, will discuss the dialogue between like-minded people and solidarity in a pluralistic society.-Editor of the journal "Transformative Education" and co-director of the Institute for Citizenship Studies and Democracy Education.
Yuri Petrushenko, Head of the Board of the Eastern European Association of Citizenship Education, will talk about the achievements and prospects for the development of the Eastern European Network of citizenship Education, which organized this Forum.
You can also follow these performances online!
To get a link to the broadcast of the plenary speeches (October 21, 10.15-11.30), register here:
https://us02web.zoom.us/meeting/register/tZEvcu2grzMoHdNXqxBoyKlW5%E2%80%94KaaLMlU12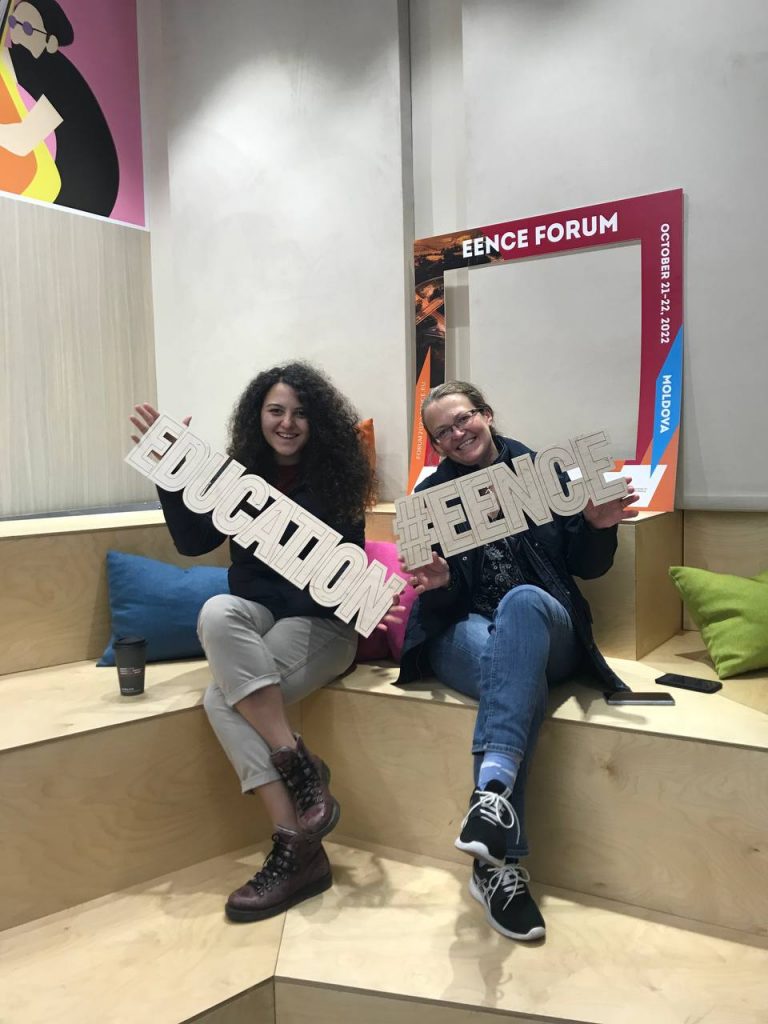 On the first day of the Forum, five parallel discussions will also be held on issues relevant to the field of citizenship education.
Citizenship Education in a World of Fakes, Disinformation and Propaganda
Citizenship Education in Times of War: What Educators Can/Should Do
Motivation, Risks and Support for Citizenship Educators and Target Groups
Inclusive Citizenship Education: How to make a fairy tale come true?
State and Citizenship Education
The first day of the Forum will end with the workshop of ideas "Rethinking citizenship Education or what we can do to ensure that citizenship education in the region gives the best results", which will be held in the Open Space format.
On this platform, participants will be able to offer their ideas, discuss them with others, develop concepts of joint projects and activities aimed at making the work of citizenship servants in the region more effective.
EENCE Forum "Rethinking Citizenship Education" is organised by the The Eastern European Association for Citizenship Education and The Association of Children and Youth "Mostenitorii" (Moldova) with the support of the Federal Agency for Civic Education (bpb) at the expense of the German Ministry of Foreign Affairs.
The EENCE network was established in 2016. The network brings together more than 100 organizations and experts in promoting citizenship education and democracy in the Eastern Partnership countries and Russia.
Within the framework of the Network, about ten thematic groups work annually and implement their projects related to various aspects of civic education.