Propaganda and disinformation in time of war: the Impact Podcast invites
Promoting knowledge and tools to recognise propaganda and increase media literacy. This is the goal of a series of podcasts organised by the Impact Podcast Project team. This project was one of the winners of the Citizenship Education Ideas Contest organised by the Network this spring.
See the announcement of the next meetings of the project.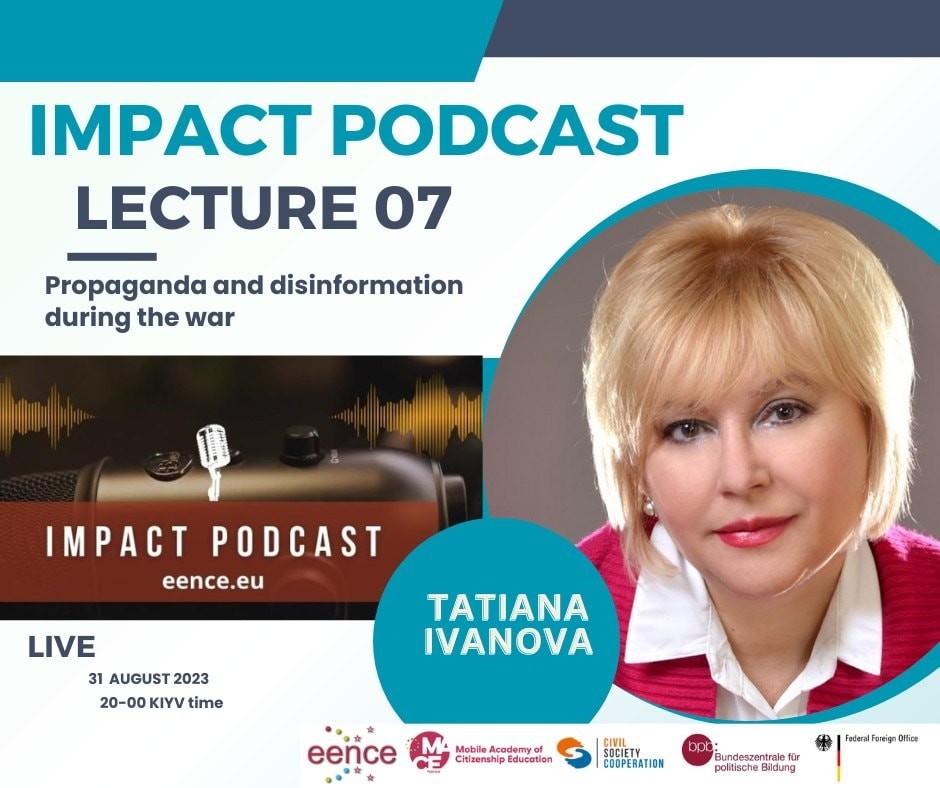 31 August 2023, Thursday, 20-00 (Kyiv time), Tatiana Ivanova
Propaganda and disinformation in time of war
Meeting in Russian with simultaneous translation into English.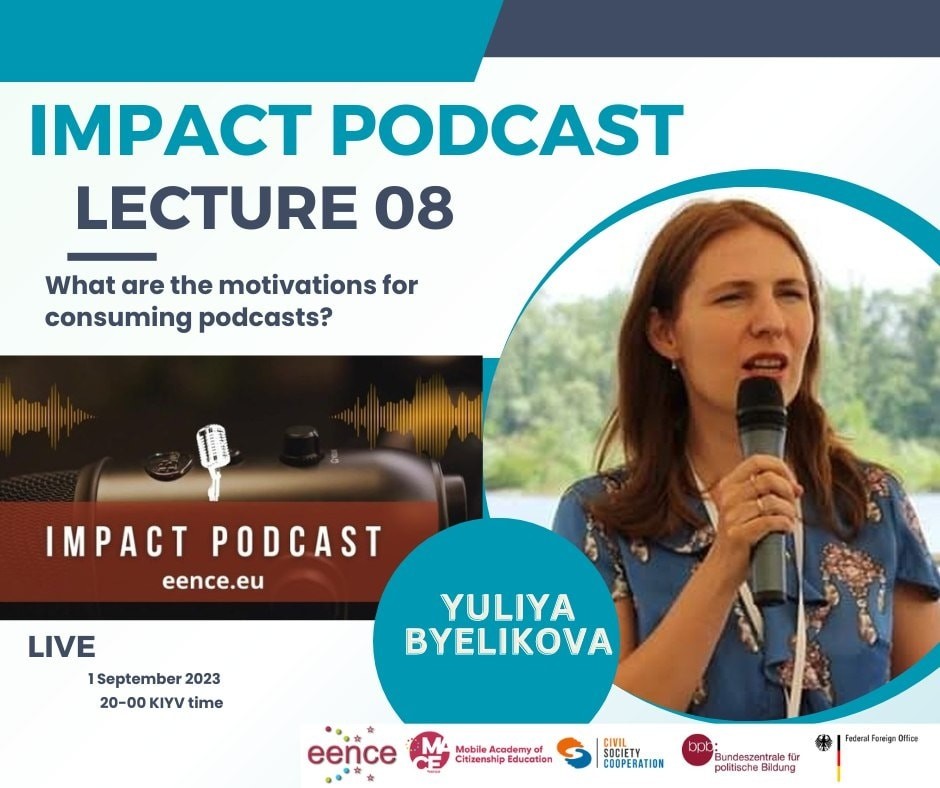 1 September 2023, Friday, 20-00 (Kyiv time), Yuliya Byelikova
What are the motivations for consuming podcasts?
Meeting in English with simultaneous translation into Russian.
In order to receive announcements of meetings, access to all materials of the project "Impact Podcast" – recordings of meetings and all training materials, to have the opportunity to receive royalties for the created podcast – please fill out a short registration form.
You can also subscribe to the project's FB page: https://www.facebook.com/ImpactPodcast23
---
The project is implemented by the Independent Media Trade Union of Ukraine within the framework of the East European Network for Citizenship Education (EENCE) Ideas Contest for Citizenship Education with the support of the Federal Agency for Citizenship Education (bpb) with funds from the German Ministry of Foreign Affairs.
Read also:
Become a part of the winner CE ideas for 2023!
Impact podcast: EENCE activists will teach the methods of the countering propaganda and the development of critical thinking
Civil society against war by rethinking past
Strengthening ICT Skills for Empowering Democracy
Creating the EENCE Citizenship Education University. Join us!
"Impact Podcast": An Exciting Opportunity to Dive into Media Literacy and Counteract Propaganda!