Welcome to the fourth EENCE:Club!
We invite you to the panel discussion on ecosystems and environmental sustainability Citizenship Education for SDG N13: Climate Action 24 July, 2021 (12:00 pm CEST).
In Agenda 2030, sustainability is made up of three pillars: the economy, society, and the environment. These principles are also informally used as profit, people, and the planet.
The discussion will focus on environmental sustainability which is the responsibility to conserve natural resources and protect global ecosystems to support health and wellbeing, now and in the future. Nowadays there are multiple evidences that climate change is a global challenge that affects everyone and everywhere.
Working language: English.
Register here.
The speakers will share their valuable and first-hand experience from their perspective on this topic and the public have the opportunity to address questions and take lessons learned.
Speakers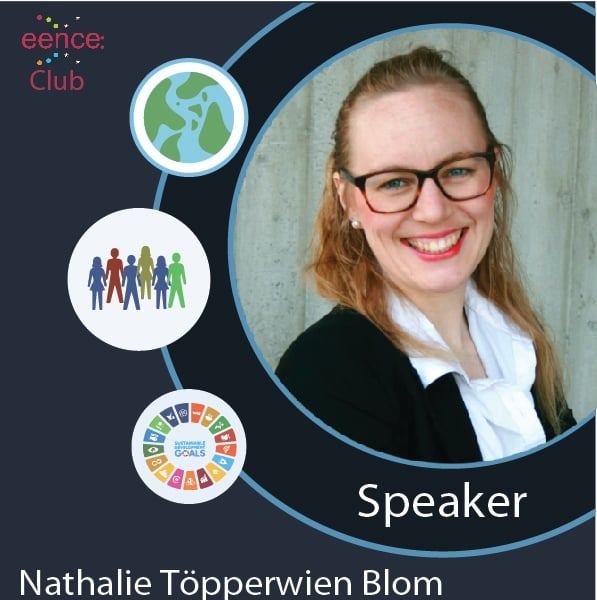 Nathalie Töpperwien Blom (Sweden).
BA in Global Studies focusing on human rights, sustainable development and gender equality, currently working with the international organization Act Church of Sweden as well as a consultant for Add Gender and Schyst resande.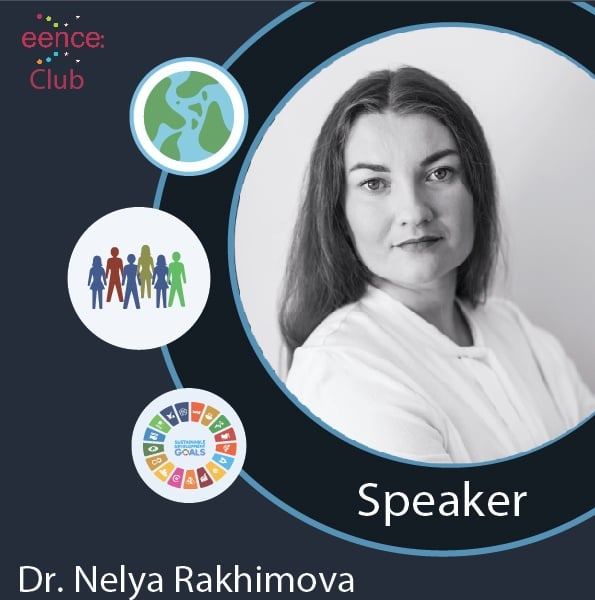 Dr. Nelya Rakhimova (Russia).
Founder and CEO of Open School for Sustainable Development (Openshkola), coordinator of the Coalition for Sustainable Development of Russia (CSDR) and consultant for UN DESA, UNDP and UNSSC.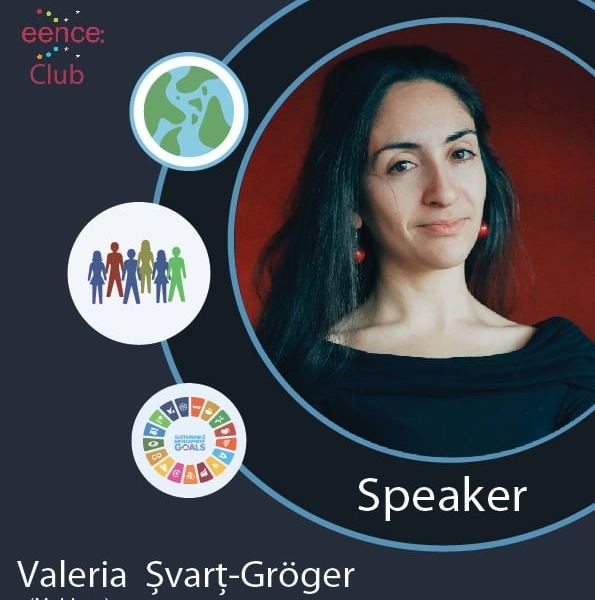 Valeria Șvarț-Gröger (Moldova).
Co-founder and Executive Director at Katalyst – Moldovan Food Business Incubator and also co-founder and Development Director of EcoVisio.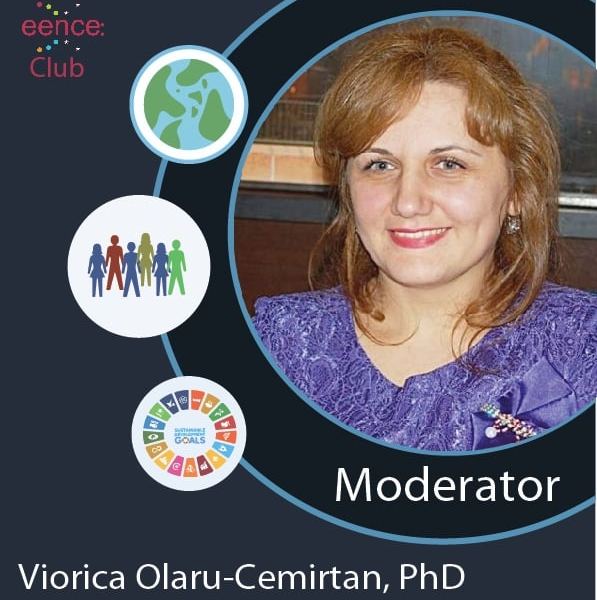 Moderator: PhD Viorica Olaru-Cemirtan( Sweden/Moldova).
Member of the EENCE, coordinator and manager with a demonstrated history of working in international affairs for SDGs fostering (UN Agencies: UNDP and IOM) and green industry (wind power company Nordex Group).
EENCE:Club's aimed at promoting democratic development and civic education through the creation of a platform for public debates and the exchange of experience. The project topics focus on the UN Sustainable Development Goals.
The project is supported by the Federal Agency for Civic Education (Bundeszentrale für politische Bildung/bpb) using funds appropriated by the Federal Foreign Office of Germany.
See also:
Summer and autumn promise to be hot: see how much is planned within the framework of EENCE
Women's rights and human rights in the age of the pandemic: see the recording of the first EENCE:Club discussion
How art can make life in cities better? The second discussion EENCE:Club took place
Art as a tool of public influence: the third meeting EENCE:Club took place